City of Adelaide Park Lands Management Strategy
The Adelaide Park Lands Management Strategy proposes a new vision and a contemporary approach to the transformation of the Park Lands to meet the challenges and needs of a growing and increasingly diverse population in and around the city. With a focus on increasing activation, accessibility and resilience while maintaining and strengthening the Parks' distinct character, the strategy sets a robust framework for future park management and development and illustrates the significant contribution that the Park Lands make to the social life of Adelaide.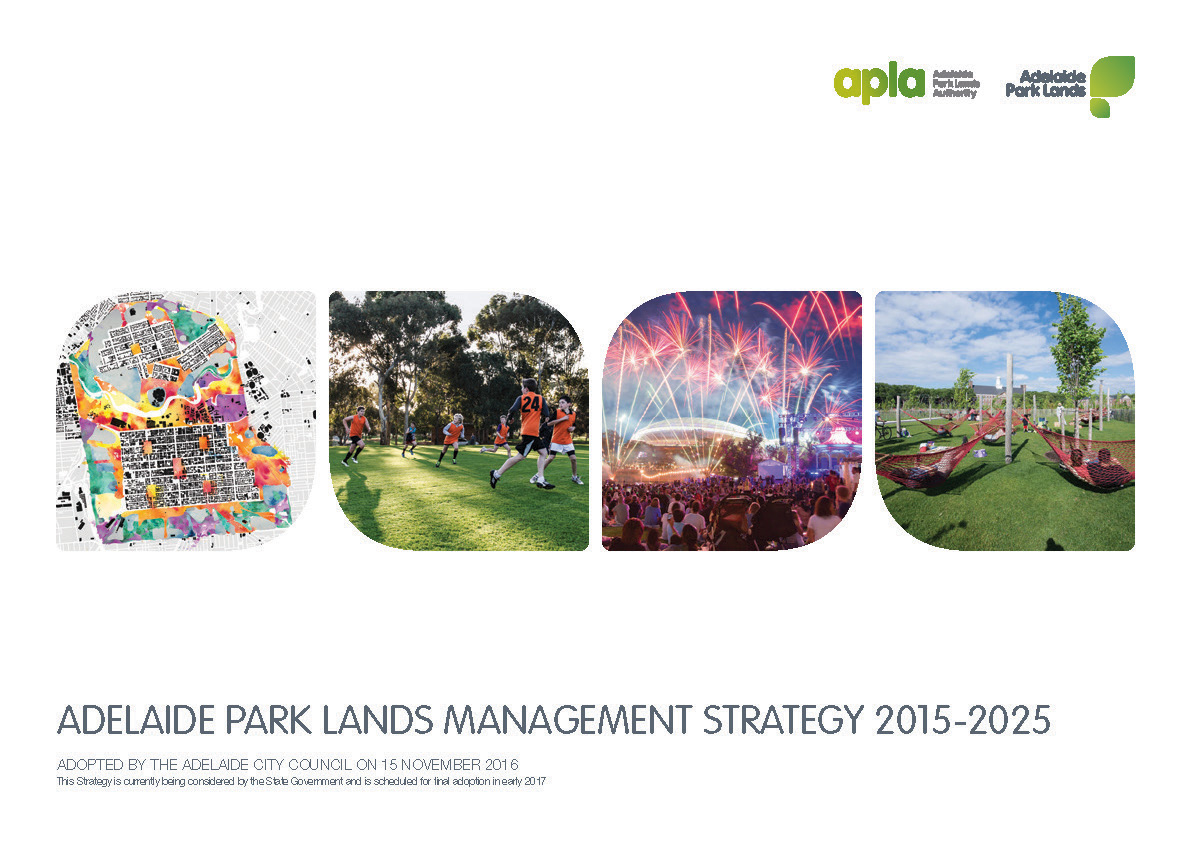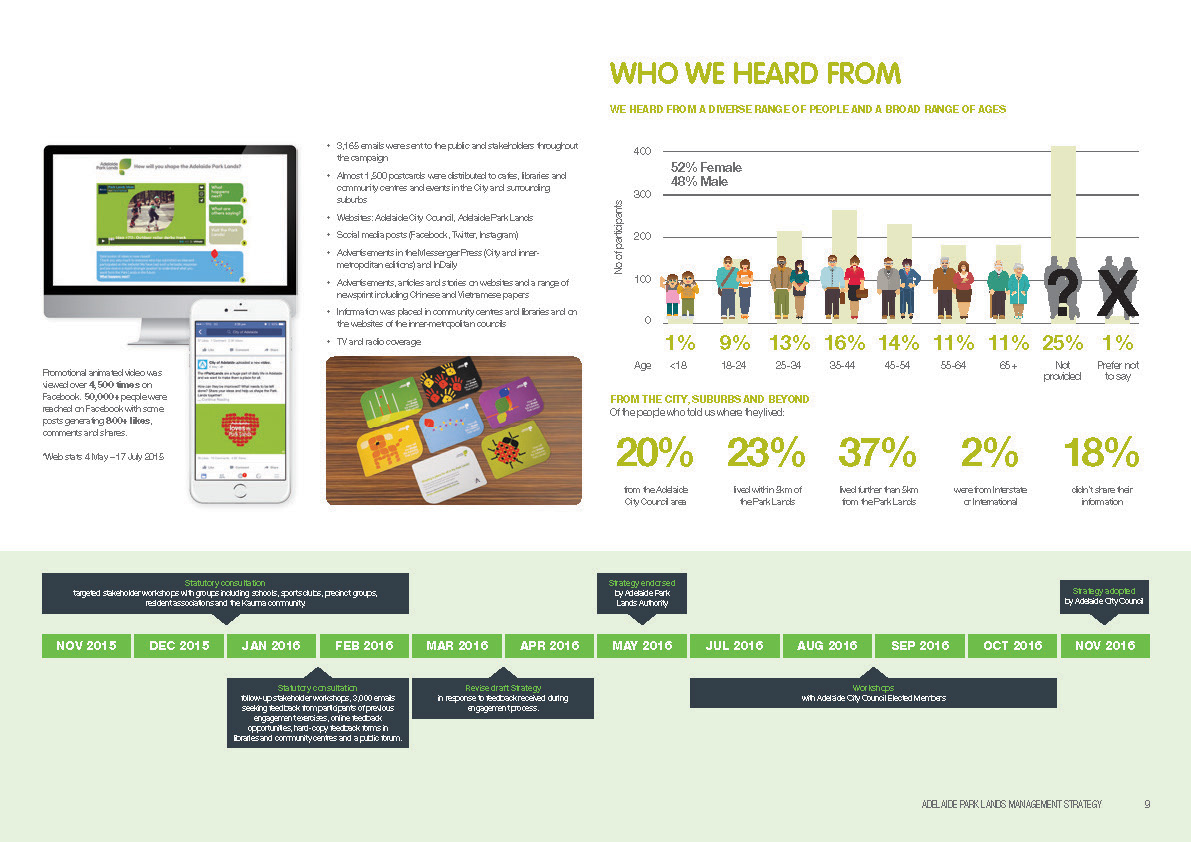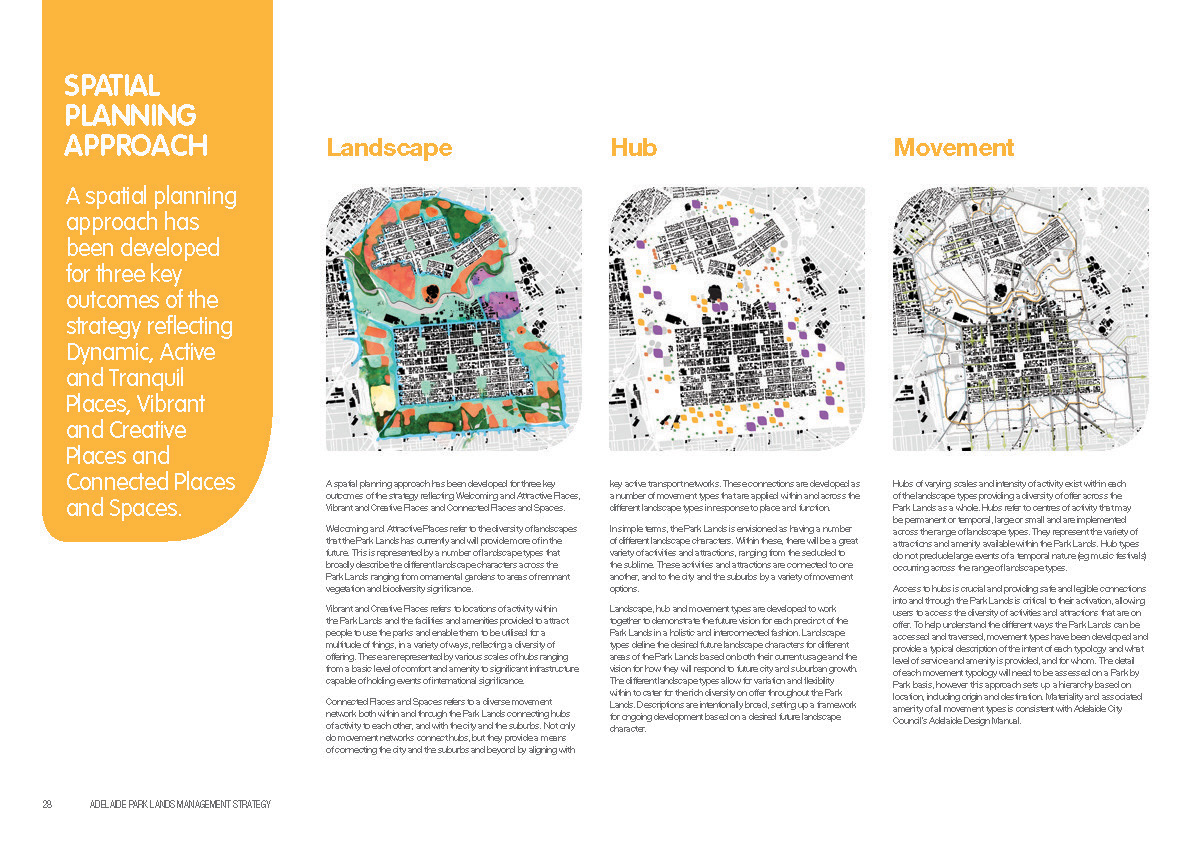 It has been adopted by the City of Adelaide and the State Government.
Supported by extensive community engagement through "Shape the Park Lands", the Strategy provides a vision for the Park Lands which recognised the iconic status. Inspiring growing numbers of residents, workers and visitors, the Park Lands will continue to provide a myriad of recreational and sporting opportunities and events for everyone to enjoy. The Park Lands will enhance the community's physical and mental well-being and cement Adelaide's place as one of the planet's most liveable cities.
The City of Adelaide's Project Team is commended on the spatial planning approach that elevates the strategy as a visionary, design-led document that reinforces the liveability and sustainability objectives of the city.
Project Name: City of Adelaide Park Lands Management Strategy
State/Territory: SA