Remembrance Drive Interchange
This project exemplifies how the involvement of Landscape Architects benefits large scale infrastructure projects, particularly when they play a leading role within a multidisciplinary, collaborative design team.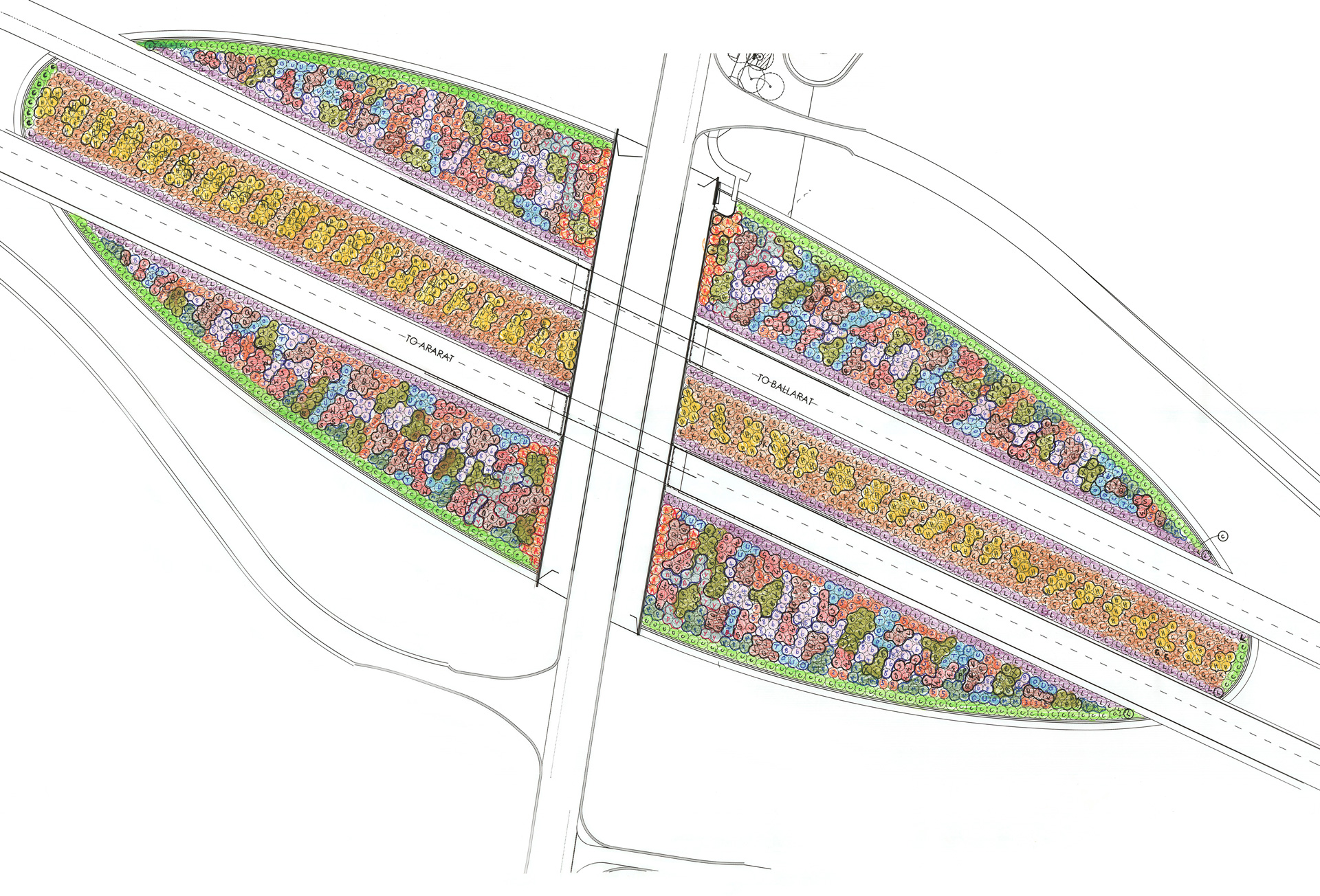 The simplicity of the design has been carried through from concept to completion. The legacy of the servicemen and women who fought in World War I is respectfully commemorated within a beautifully conceived wall which, legible at a human scale, is integral to the broader and restrained infrastructure and landscape within which it sits.
The project has been commended for the way the infrastructure provides an elegant and enduring landmark and, in particular, the sensitive incorporation of pedestrian access to allow visitors to comfortably use the site as a commemorative place. Oculus have delivered an outstanding urban design outcome that is true to the design brief, seamlessly connected to the land and welcoming to visitors.
Project Name: Remembrance Drive Interchange
State/Territory: VIC